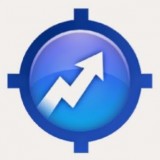 News
•
updated: Jul 16, 2014
EPM Suite 4.0 fulfills all business performance management needs and is focused on strategy-driven performance management
Stavanger, Norway: Corporater announced the release of Corporater EPM Suite 4.0 platform, focussed on delivering holistic enterprise performance management solutions that are fully managed and configured by business users. Corporater 4.0 offers complete flexibility to budgeting and planning, performance reporting, strategic initiatives, risk management and all other aspects of performance management including quality, processes, projects, and programs.
"Corporater EPM Suite 4.0 is the result of our commitment towards providing flexible enterprise performance management software that enables organizations of all types and sizes to more effectively maintain organizational alignment and execute strategy. It has evolved from our continuous engagement with business users to understand their reporting needs and help them turn data into insights to drive organizational performance," said Tor Inge Vasshus, CEO of Corporater.
Corporater EPM Suite 4.0 enables workflow automation, and can capture the process flow to help business users drive the periodic risk process and identify risk areas that need attention. Linking initiatives to budgeting and workflow also enables to manage them within time budget and according to plan.It is designed to be highly flexible, and can capture and handle information from all functional areas and organizational levels. It is easy to manage and can be adapted to meet the ever-changing business conditions.
Corporater believes that strategy is everyone's business, and that performance management should not be a specialized domain within your organization. Being one of the few performance management software that is Palladium Kaplan-Norton certified, the EPM Suite promotes execution of strategy by translating and visualizing it operationally and tactically, and communicating it cross various levels of your organization, cross-functional work groups, and individuals.
About Corporater EPM Suite
Corporater EPM Suite is a leading strategy-driven performance management software solution that can be fully managed and configured by business users, without IT support.Corporater provides business users with everything they need to manage and drive performance including balanced scorecard software, strategy maps, dashboards and KPIs, tools for budgeting and planning, performance reporting, action plans, forms, ETL tools, surveys and more. Corporater EPM Suite is Palladium Kaplan-Norton Balanced Scorecard certified, and fully supports the Execution Premium Process.For more information on Corporater EPM Suite, please visit www.corporater.com.
Experience Corporater EPM Suite 4.0 live – Performance Management Software demo
About Corporater
Corporater is a leading enterprise performance management company that was founded in 2000 by CEO Tor Inge Vasshus. As a fast growing company, Corporater's users have quickly grown into thousands, with customers ranging from SME's to Fortune 500 companies.Corporater has offices in the US, Norway, Sweden, UAE, India, Romania, and Argentina to support its customers and the global partner network.
Share: